Archie L. Holmes Jr.
Professor, Associate Provost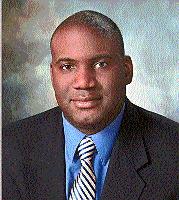 Contact
Thornton Hall - E314
351 McCormick Road
PO Box 400743
Charlottesville, VA 22904-1000
Phone: (434) 924-7770
FAX: (434) 924-8818
Email: archieholmes@virginia.edu
---
Summary:
Current research interests are focused on the crystal growth of III-V semiconductors and the design and fabrication of electronic and optoelectronics devices. Recent work has focused on the design, growth, fabrication, and testing of GaAs- and InP based avalanche photodiodes (APDs) for applications such as single photon counting, fluorescence spectroscopy. cancer detection, and optical communications. Other projects are focused on developing mid-infrared optoelectronic devices (lasers and detectors) for applications such as high resolution molecular spectroscopy, trace gas monitoring, space based communications, air pollution analysis, non-invasive medical diagnostics, night vision, thermal imaging, and missile tracking.
Background:
B.S.E.E (with highest honors), The University of Texas at Austin
M.S.E.E., The University of California - Santa Barbara
PhD in Electrical Engineering, The University of California - Santa Barbara
Most Recent Publications:
Please visit my Google Scholar profile for an updated list of publications.